Anyone who read our earlier blog on awkward stations will know that this week we were due to visit what is perhaps the most awkward station of all. A station which could only be done on a single day this entire summer …
If you guessed Okehampton … you were wrong.
If you guessed Cambridge North … you were wrong. 
If you guessed Teeside Airport … you were wrong. 
But if you remembered that there is a particular station up in the north of England which is not regularly served, only opens on match days AND that the last match of the season was today, Sunday 21st May … well … then you probably realised we were heading to …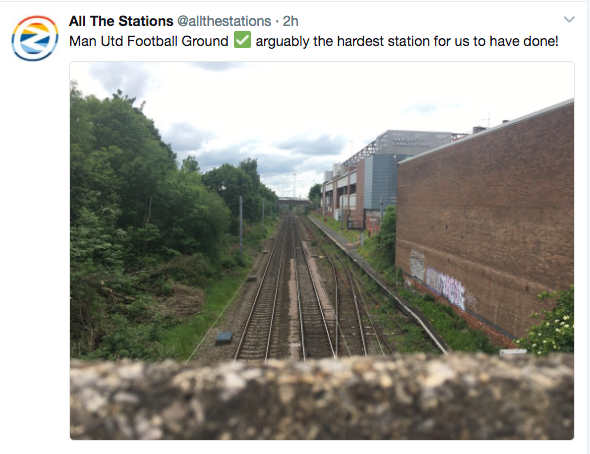 Manchester United Football Ground Railway Station (also known as Manchester United Halt): DONE!