We've been riding all along the south coast over the last few days, from Exeter to Weymouth to Bournemouth to Portsmouth to Brighton, and several inland stations too.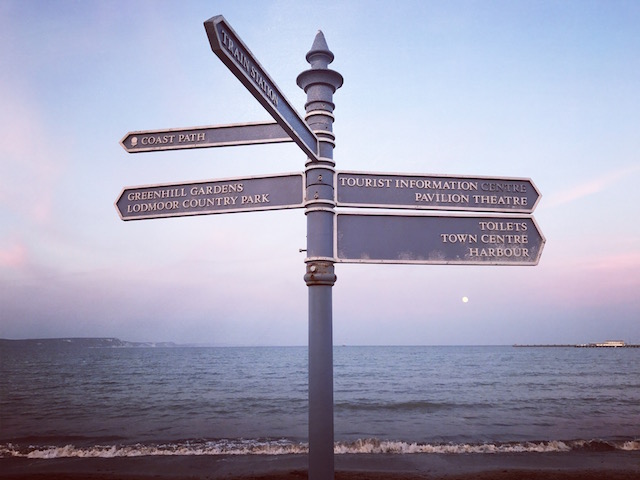 We've stepped out onto the sea wall at Dawlish, where Network Rail did such a fast job repairing the storm damage in 2014. We've been down to the harbour on the spur line at Lymington, and spotted the ocean liners at Southampton, and stopped off to see the Roman villa at Fishbourne.
We'd rather forget the moment in Westbury where we just missed our train and had to wait an extra two hours. But today we've caught our first Southern train… and so far, we're pleased to say, no delays!
Have a great weekend everybody, 
Geoff and Vicki