It's been such an absolute pleasure to meet and talk to staff across the South West, on Great Western Railway and on South West Trains. We've spoken with drivers, platform staff, guards and revenue inspectors, and there's been lots of support for the project across the board. This lovely GWR train crew on our way to Falmouth even gave us a shout out over the tannoy!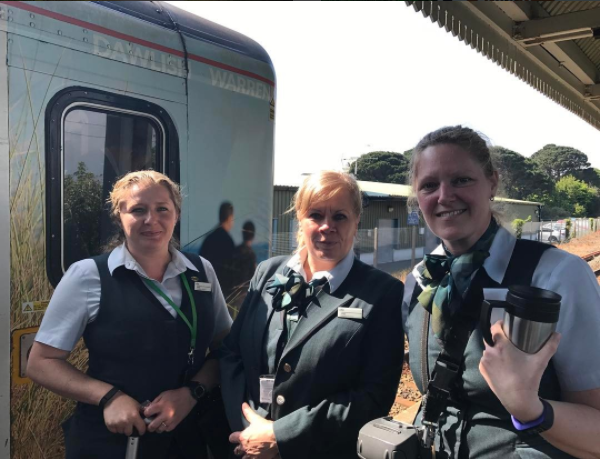 We've been meeting everyday passengers too, because that's what the project's all about, and filming some really interesting conversations. And in Bodmin we just happened to meet one of our Kickstarter contributors, who was coincidentally on the same train, so were able to offer him our thanks in person.
Thank you all for your support and feedback, and for the kind words you've been writing on social media, it means a lot to us!
Geoff and Vicki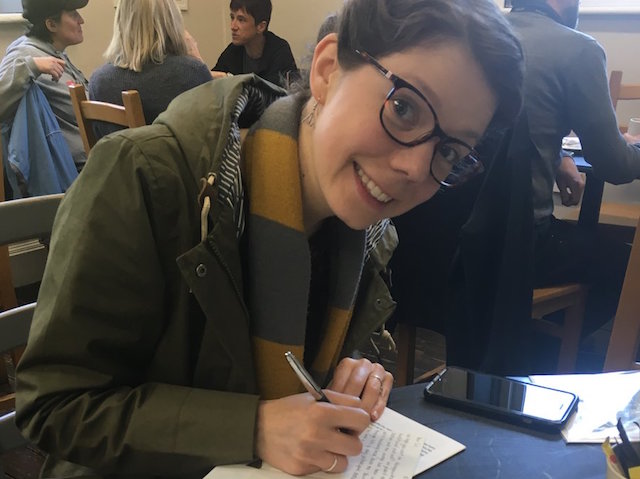 Vicki writing a reward-postcard to one of our lovely pledgers at Barnstaple station!